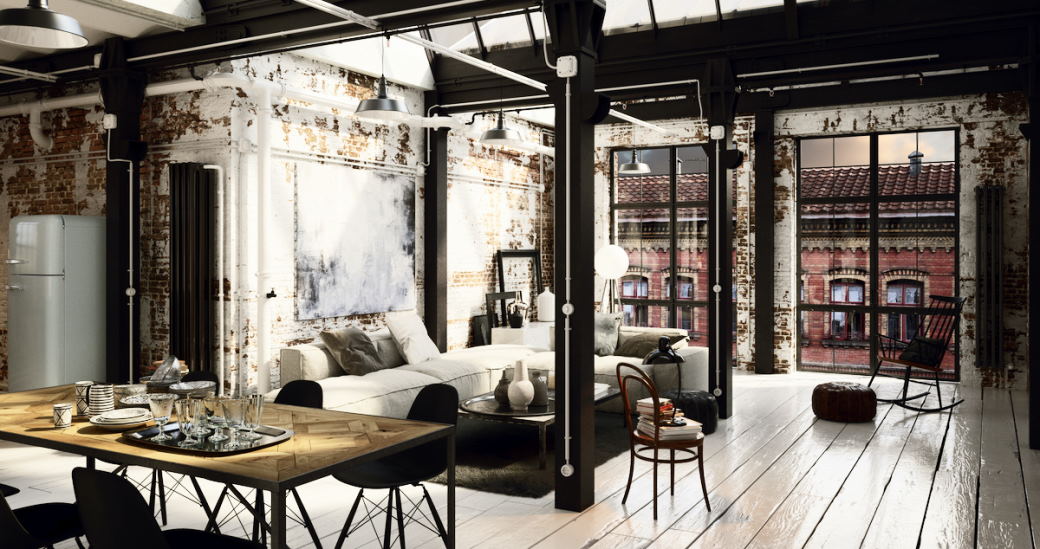 Have you ever admired the sleek, modern look of industrial-style interior space? The industrial design utilizes materials that are typically found in today's urban and industrial settings. The use of metal, concrete, and wood helps to create a masculine aesthetic that is powerful yet highly sophisticated. Whether it's commercial spaces such as cafes or retail stores or residential places such as homes and apartments – if you want to bring a touch of industry into your surroundings, then this blog post will help guide you toward achieving an authentic yet stylishly modernized industrial look for your desired space!
Discover the industrial interior design trend and how to use it in your home design
Industrial interior design is a style of decorating that embraces raw materials such as metal, wood, and concrete. This style of decorating often draws inspiration from old-fashioned factories and warehouses, creating an atmosphere that is both modern and industrial. Industrial interiors are often characterized by exposed brick walls, unfinished surfaces, vintage and retro furniture pieces, plenty of natural light, and minimal decorations.
If you're looking to create a more industrial look in your home without having to completely remodel it, there are several ways to incorporate this trend into your existing space. Start off by adding some industrial elements such as exposed pipes or beams in the ceiling or walls for an easy way to add texture and interest to the room. Industrial-inspired furniture is also a great way to add a modern edge to your space while still keeping it functional. For example, consider adding vintage-style tables and chairs, or an industrial style couch with exposed metal legs.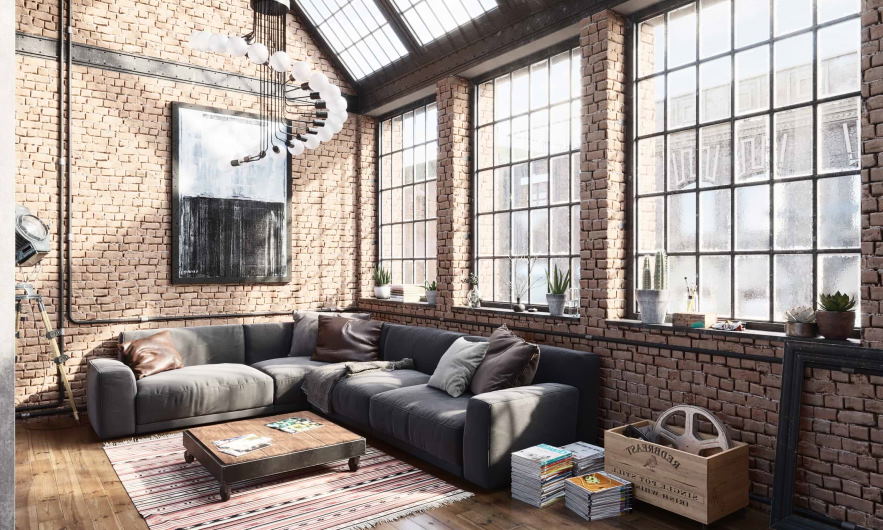 When it comes to lighting, use pieces that are shaped like factory lamps, pendants or gooseneck lights for an authentic touch. Finish off the look by incorporating accessories such as industrial artwork or antiques like typewriters and old tools. Finally, think about the color palette you want in the room – opt for neutral tones such as grays and blacks to keep with the industrial theme of the design. With these tips in mind, you can easily create your own industrial-inspired interior!
Decorate your home with these industrial elements
Consider mixing and matching different materials such as glass, metal, wood, and concrete to give your home an urban edge. Pair your industrial elements with natural textures like jute rugs or weathered woods to add dimension and contrast. If you're looking for ways to maximize the space in your home, consider incorporating wall shelves and storage cubes made out of metal or reclaimed wood for a rugged yet chic feel. Other interesting items you may want to incorporate include vintage light fixtures, ornate clocks, galvanized buckets filled with flowers or plants, and rusty antiques. With these unique elements in place, you'll be able to achieve the perfect industrial-style look that will make your home stand out from the rest.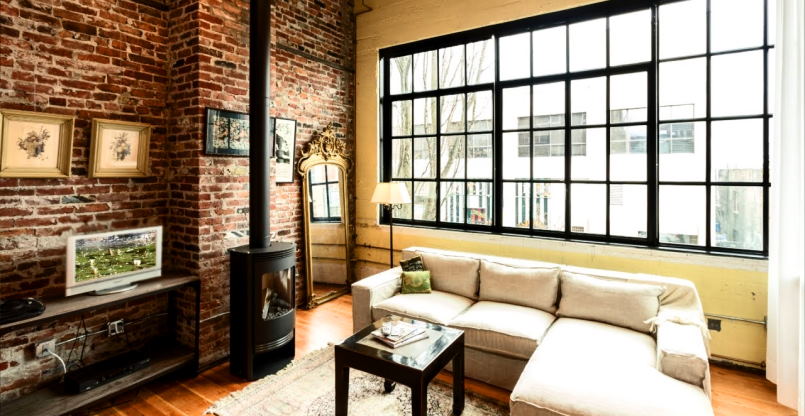 For a truly unique touch, you can also add accents such as industrial-style furniture pieces that feature clean lines and subtle details like rivets and exposed metals. For an even more authentic look, choose pieces made with reclaimed wood or metal for a slightly rustic aesthetic. You can also look for vintage items such as old typewriters or other antique machines to give your home even more of an industrial vibe. Whatever combination of elements you choose, make sure they blend harmoniously together to create the perfect factory-style look in your home. With these ideas, you'll be able to transform your dwelling into an urban oasis that exudes creativity and style!
When decorating with industrial elements in mind, it's important to keep your space organized. Try to group items together based on similar shapes and sizes for a cohesive look. You can also use color to create an interesting visual landscape throughout the room. Consider painting walls in shades of gray or muted blues for a subtle background that will bring out the beauty of your industrial pieces. Finally, don't forget about texture and lighting! Textural elements such as metal mesh curtains or rough-hewn woods can add depth and interest while strategically placed lights can highlight certain areas and draw attention to focal points like furniture pieces or artwork. With these tips, you'll be able to create the perfect factory-style home that everyone will envy!
With these ideas, you can create an industrial-style home that is both stylish and functional. Whether you're looking for a cozy vibe or a modern edge, the possibilities are endless when it comes to decorating with industrial elements. So go ahead and explore your options – your perfect factory-look awaits!