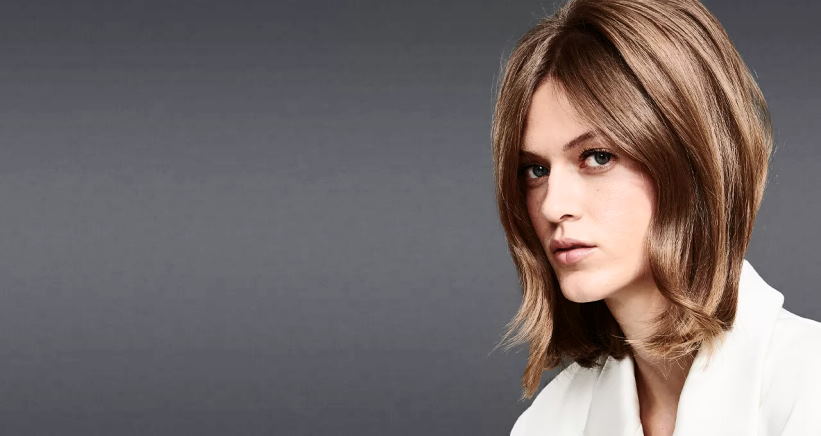 Are you looking for a hairstyle that fits your petite frame? Do you need help finding ideas and inspiration when it comes to the best way to style your hair? If so, you've come to the right place. In this blog post, we'll be exploring several stylish hairstyles perfectly suited for petite women. We'll discuss why each one is ideal for those who are want a great look that flatters their figure without overpowering it – whether they're running errands or attending special events. It doesn't matter if you want something sleek and modern, classic and timeless, or even daringly bold – by the end of this post, you will find yourself with plenty of options!
Hairstyles that petite women can rock
Bob – A classic cut, the bob is perfect for petite women because it adds volume to the face and draws attention to the eyes. It's easy to maintain and can be styled differently depending on your mood.
Pixie Cut – The pixie cut is a timeless style for petite women since it creates an angular silhouette that lengthens the face and neck. This look is great if you want something edgy yet stylish.
Long Layers – Long layers can help create movement and texture while still keeping length in check so as not to overwhelm a smaller frame. Also, long layers are versatile enough to be swept up into a chic ponytail or braided into a boho fishtail.
Bangs – Wispy bangs are the perfect way to soften the face and draw attention to your eyes without taking away from your overall look. They can also be styled in different ways, such as swept to the side or tousled for a more relaxed vibe.
Half Up/Half Down Style – This style is great for petite women because it adds volume without overwhelming the face while still allowing you to show off some length. It's easy to maintain and dress up with accessories like barrettes or headbands for an extra pop of color!
Hairstyles that will make you look like a skinny girl
If you've been striving for a slim and sleek look, certain hairstyles will help you achieve it. Here are some of the most popular styles to get you looking like a skinny girl in no time:
Ponytails: A high ponytail creates height on top of your head and gives off a slimming effect. Choose an elegant side-swept ponytail to make your face look thinner.
Sleek Ponytail: A sleek ponytail is a timeless look that instantly slims your face and body. It's easy to achieve, pull your hair back into a tight, high ponytail and secure it with elastics. Finish the look off with a bit of hairspray for extra hold.
Long Curls: If you want to add volume and texture to your look, then long curls are the way to go. These give the illusion of being slim by adding shape and definition to your features without being too bulky or heavy on the sides of your face.
Wispy Bangs: Wispy bangs can be great for those who want to keep their hair out of their face but still look slim. These can be worn down or swept back, depending on your preference. The gentle layers add movement and depth to your look without adding bulk.
Headband Braid: A headband braid is a great way to keep your hair off of your face while still maintaining a slim, feminine look. Part your hair down the middle into two sections, then start braiding each side, going all the way back until you reach just above your ears. Secure the ends with elastics and pull them forward slightly over the top of your head. Finish the look by adding a stylish headband for extra detail.
By incorporating these styles into your daily routine, you'll be sure to look like a skinny girl in no time! Have fun experimenting with different looks, and remember to share your favorite ones with us!