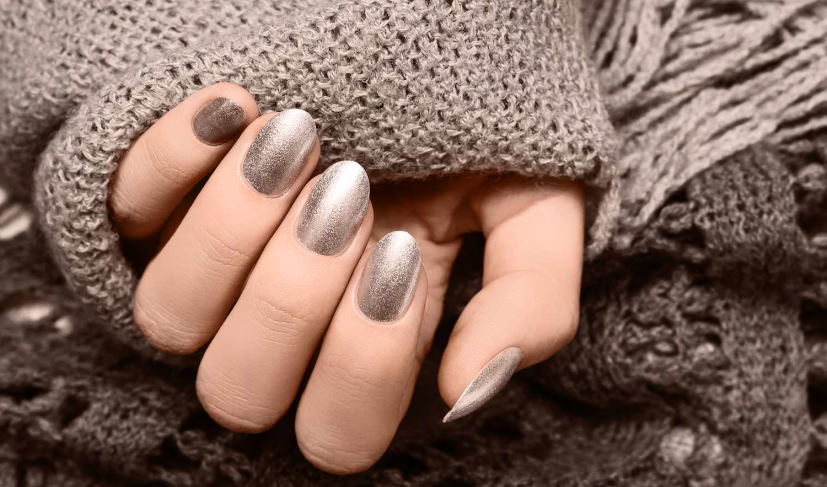 Velvet nails – the unique, velvety-textured nail trend everyone has been talking about this season! If you're looking for something truly unique and eye-catching to add an extra glamour to your look but aren't sure what style to go with, why not try adding some velvet touches to your manicure? There are a variety of designs out there perfect for all occasions – from classic styles perfect for dinner parties or romantic date nights to bold colors and intricate details that will make sure you stand out. Let us show you how lovely velvet nails can be and inspire you to create some stunning looks right at home!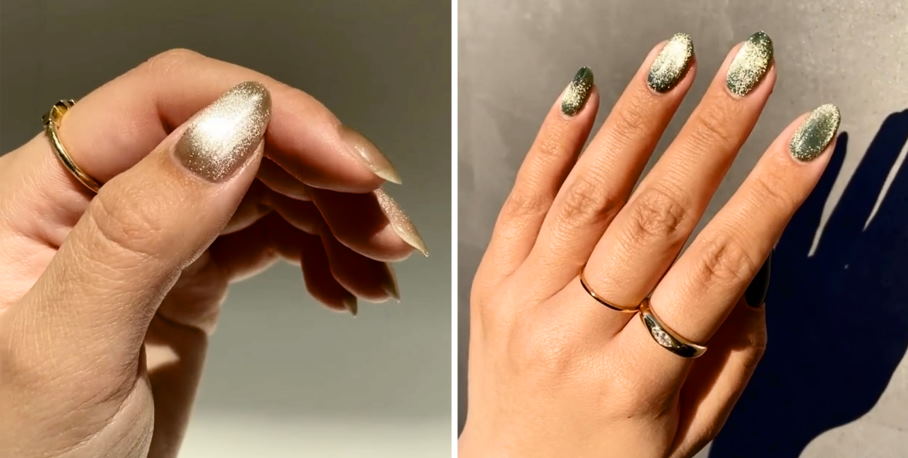 Creative ways to rock velvet nails
Velvet nails have been trending for a while now – and they are here to stay! So whether you're a fan of classic French manicures or daring designs, velvet nails can be the perfect way to add glamour and texture to your look. Here are some creative ways to rock velvet nails:
Play with color – Choose colors that pop against the velvet finish. Bright neons, deep reds, and pastel shades will all stand out against the texture.
Switch up shapes – Long almond-shaped nails or short square ones, there's no limit to playing around with different shapes.
Add glitter – Glitter is always a great way to make a manicure look more eye-catching. So add some glitter to your velvet nails for an extra bit of sparkle and shine.
Go for chrome – Chrome velvet nails perfectly combine delicate texture and a futuristic sheen. It's one of the hottest trends in nail art right now, so don't miss out on it!
Mix metals – Give your nails an edgy rocker vibe by combining different metal colors in your design. Silver, gold, bronze…the possibilities are endless!
Layer textures – Velvet isn't limited to plain matte finishes; experiment with different textures like holographic, metallic, and glossy effects to take your manicure to the next level.
Add some embellishments – If you're feeling extra creative, why not add some rhinestones or gems to your velvet nails for an extra glamorous look? You can even use nail charms and stickers for a fun and unique design.
Velvet nails are a great way to add texture and interest to your manicure. With so many different ways to rock this trend, there's no limit to creating beautiful, eye-catching looks! So what are you waiting for? Get creative and show off those velvet nails!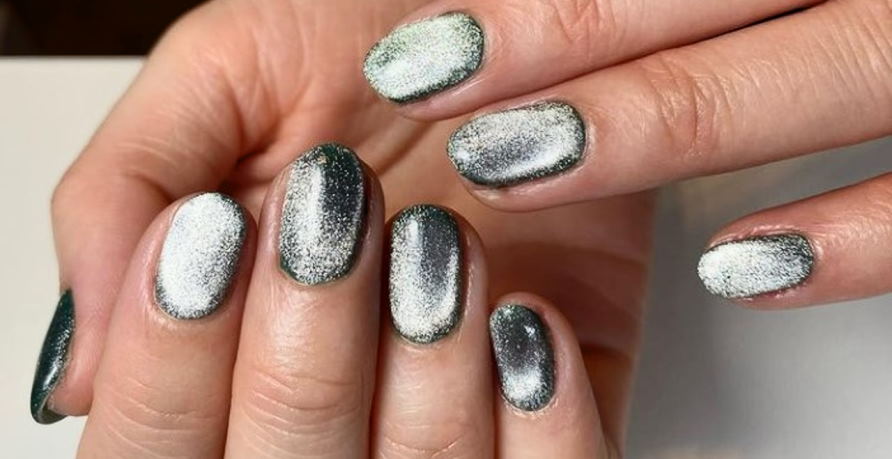 How to get smooth velvet nails at home?
Start off by cleaning your nails properly with warm water and soap to remove any dirt or bacteria that could interfere with the grooming process.
File and shape your nails using a nail file and clippers, ensuring that all of them have the same desired shape and length.
For extra shine, you can use emery boards or buffing blocks to smooth out any ridges in your nails before applying a base coat.
Apply a thin layer of clear polish as a base coat to protect your natural nails from discoloration caused by nail polishes and other treatments.
Use an ultra-nourishing oil such as jojoba or vitamin E oil to moisten your nails and promote nail growth.
Paint with high-quality, chip-resistant nail polish in the desired color. Make sure to apply two thin coats for an even finish and let each one dry before applying the next.
To add extra shine and smoothness to your manicure, use a top coat of clear nail polish after the colored one dries completely. This will also help protect against the chipping and peeling of your manicure over time.
Finally, dip a cotton swab into cuticle oil or cream and massage it into your cuticles to nourish them and make them look healthier overall.